Visitor Parking
Visitors must register their vehicles everyday they are at the apartment. Visitor parking registrations are good for 24-HOURS from the time of registration. To registor for a visitor parking permit to to www.MyGuestPermit.com and complete the registration form. 
When you arrive on the registration site you will see the following screen: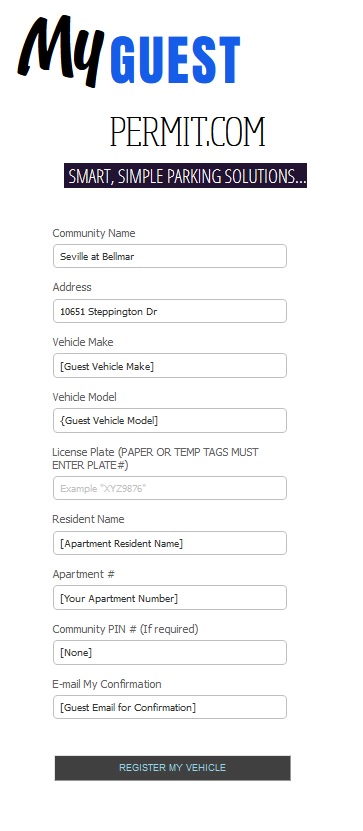 Some hints about filling out this form:
Although the apartment complex name has been changed to Bellmar East, you must select the old name, Seville at Bellmar from the menu.
While some apartment buildings have a different address number, the website will force you to use 10651 Steppington Drive.
No PIN is required
Make sure that you use the guest's email address so that they will be emailed their parking permit.