About Us
Overview
At Ark House we understand the challenges facing individuals who are undergoing extended medical treatment. Finding reasonably priced, comfortable, temporary housing can be an additional worry in an already stressful situation. By providing economical living quarters, we hope to ease the financial burden brought on by medical crisis so that families can use their energy to return to good health.
    History
Ark House began in 1985 as a project of the Ark Sunday School Class of First United Methodist Church Richardson. One of their class members, Ben Glomb, required extended cancer treatment at MD Anderson Hospital in Houston and his family found few options available for affordable housing. Ben and his wife suggested a Sunday School Class project might be to begin an apartment ministry to serve people coming to Dallas hospitals for medical treatment. Regrettably, Ben passed away before seeing the project implemented, but as a memorial to him, Ark House was created.
The first Ark House apartment, located near Baylor Hospital, was rented and furnished by members of the Ark Sunday School Class. The need for such housing was great and the apartment was always in demand. In response to the need, additional apartments were rented and furnished.
The class supported the project for several years but with the addition of more apartments the project grew beyond the class's ability to manage. A Board of Directors was appointed to Oversee Ark House operations. In 1998, the Ark House Foundation (AHF) was incorporated as an  independent 501(c)(3) nonprofit organization to provide funding to Ark House. In 2002, the IRS provided final approval of the AHF.
By 1995 seven apartments were available and by the year 2010 Ark House had grown to 21 apartments. Ark House currently provides 16 fully furnished apartments based on current demand. 
The Board continues to function as the administrative body of Ark House. The all volunteer Board is composed predominately by members of First United Methodist Church of Richardson.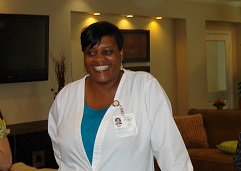 Our Volunteers
Ark House has always been, and continues to be, run entirely by dedicated volunteers who oversee every aspect of our organization from administrative duties to maintaining the apartments and their furnishings to coordinating with social workers.
Our Donors
The Ark House relies on the financial support of the Ark House Foundation (AHF), an independent , non-profit organization. The  AHF receives no government funding and is not directly affiliated with any religious institution. The Ark House Foundation relies upon public support through a network of generous individual donors and corporate sponsors.
Our Board of Directors
The Board of Directors assumes an active role in the daily operations of Ark House and several have been with the organization since its inception in 1985. Most board members are First United Methodist Church of Richardson members. Ask any board member and they will tell you that their commitment stems from understanding the positive impact that Ark House has on patients facing life threatening medical issues. 
Where Are the Families Homes?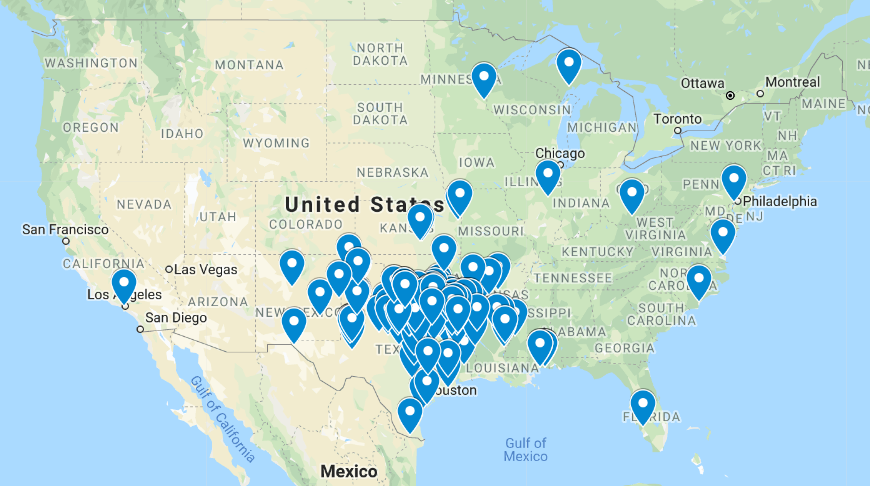 Last Modified: Jun 9, 2020 @ 10:54 am 
Ark House
Subscribe to Ark House Communications
Email:
Info@ArkHouseDallas.org
Occupancy Phone:
(972) 671-7144
Facebook: @ArkHouseDallas

Ark House Foundation

The Ark House Foundation is an independent 501(c)(3) charitable organization organized to provide operating funds for Ark House to support low cost housing for those undergoing long-term medical care in Dallas with no local residence. Donations to the Foundation are tax deductible to extent allowed by tax law. EIN: 75-2738896
Postal Address:
P.O. Box 833656
Richardson, TX 75082-3656