Dallas Area Rapid Transit – Buses and Trains  
Dallas Area Rapid Transit (DART) is a combination of buses and trains that provide access to primary Dallas area hospitals including: Medical City, Baylor, Presbyterian, UT Southwestern, and Parkland. A bus stop is located at the apartment complex providing access to the DART train system. An all-day pass is available for $6.00 ($3.00 in special cases.) Monthly passes are also available that provide extra savings.
The DART bus stop is located at the center Bellmar East parking lot entry. Bus 506 will take you to the DART Walnut Hill train station. From there you can get to the local area for each of the major hospitals Ark House serves by DART Rail. Discounted tickets are available by showing your Medicare Card.
DART GoLink – North Dallas Area
Hospital Shuttles
The following hospitals have shuttles from the DART train stop to the hospital buildings.
Medical City Hospital Shuttle (From Forest Lane Station to Medical City Hospital)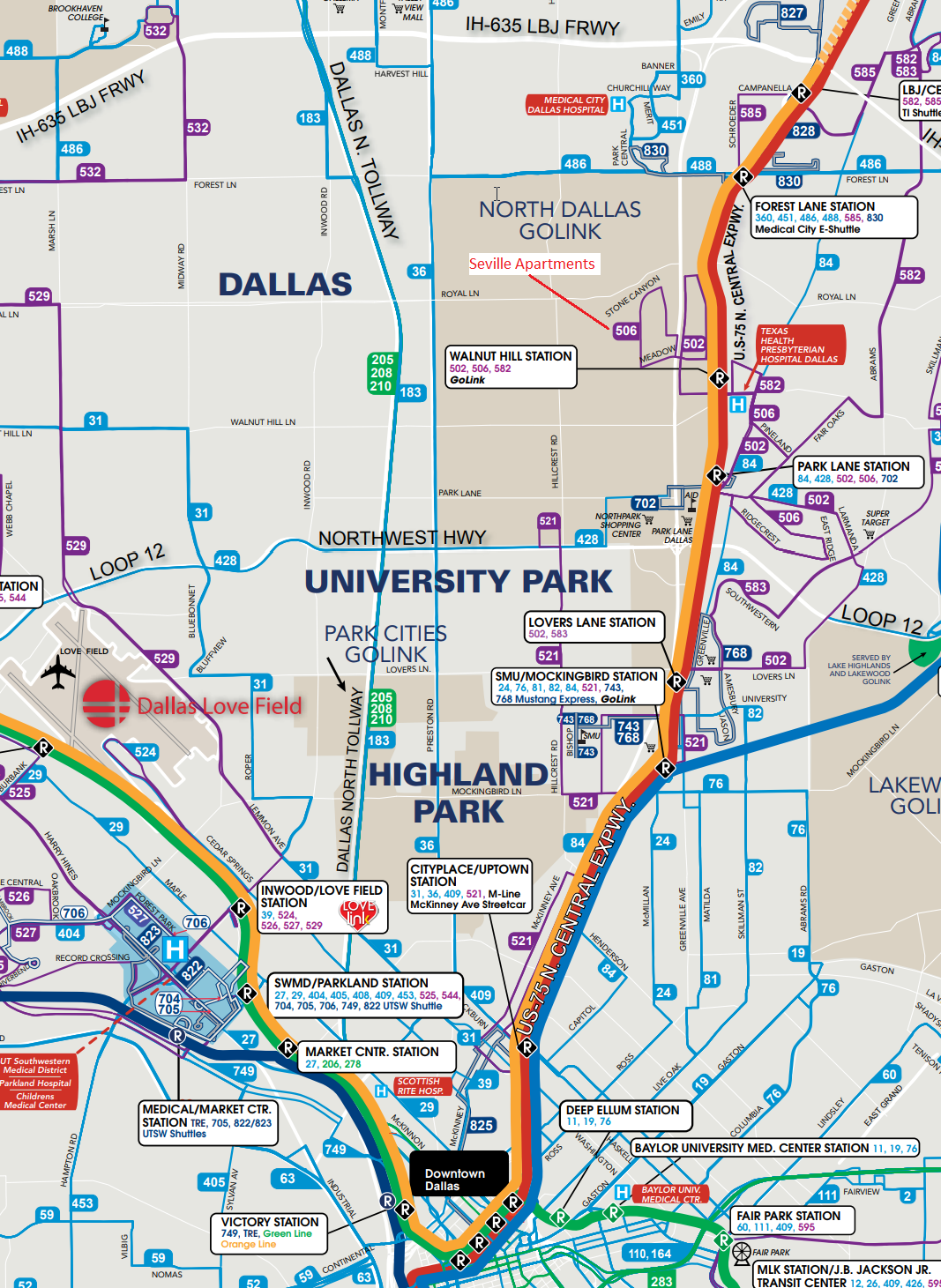 NOTE: In January 2022, DART changed some bus line routes and numbers. Check the DART webpage for the latest bus lines.