Who Qualifies for Ark House?
Your permanent home is a minimum of fifty miles from Dallas
You have a referral from a social worker
You are receiving active medical care at a Dallas area hospital for a prolonged and serious illness
You do NOT have Insurance that covers housing
You will allow Ark House to verify medical appointments with medical service providers
You have funds to meet rent payments
Costs:
The cost is $140.00 per week ($20.00 per night) payable by credit or debit card.
A $100.00 security deposit is required. The deposit will be refunded if your stay is less than 91 days and the instructions in the "Going Home" section in the apartment notebook are followed.
After the first week, refunds are made for any unused days.
Rent is paid in advance in weekly increments.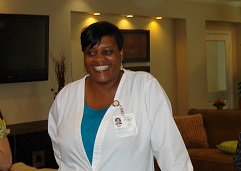 How You Will Know if An Apartment is Available for You
The social worker will verify your need for low-cost housing and will then contact the Ark House Occupancy volunteer.
If an apartment is available, an Ark House volunteer will contact you and provide the necessary directions and instructions.
If an apartment is not available, you may request placement on the waiting list.
Location of Ark House
Ark House is part of an apartment complex located in North Dallas near Royal Lane and US Highway 75 (North Central Expressway).You will receive specific instructions on locating it when an apartment is available for you.
Travel time to various hospitals depends on traffic conditions, but averages between fifteen and thirty minutes.

Email: Info@ArkHouseDallas.org
Phone: (972) 671-7144
Postal Address:
Ark House
P.O. Box 833656
Richardson, TX 75082-3656
Ark House is a 501(c)(3) charitable organization providing low cost housing for those undergoing long-term medical care in Dallas with no local residence.
EIN: 75-2738896
Facebook: @ArkHouseDallas
Other Contacts:
Subscribe to Ark House Communications